Remove a Role from a User
Last updated
Overview
A role can be removed from a user.
Note: At least one role is required per user.
Remove a Role from a User
Getting Here: Click Configuration > Security > Users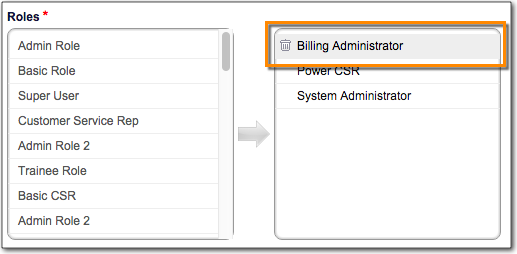 Mouse over the role you want to remove. A trash can icon appears to the left of the role.
Click the trash can. The role is removed.
Click Save.